One of the many things I'm trying to teach my children is to take a moment to be quiet and observe their surroundings when we are outdoors. Usually my kids are so loud outdoors that we scare away any bird or animal that might be near by! They are coming to an age where they can be calm and observe something all my three kids love, BIRDS.
During our recent outdoor adventures, we seen hummingbirds, egrets, flocks of pelicans and even the elusive Bald Eagle in our own home town. Birds open a world of wonder to everyone, especially to my children.
That is why as a Dawn Wildlife Ambassador I'm so glad how I've seen how Dawn supports dedicated organizations like the International Bird Rescue (IBR) on a daily basis and in wildlife emergency situations.
International Bird Rescue: Open House san Francisco Bay Wildlife Center
During Fall, I was able to visit the IBR's Open House and got a more in depth look into all the wonderful work the IBR does. There were lots of information tables of what kind of trash ends up in the sea and beaches, how to feed ducks at a parks (it's a trick question, you don't!) and even Cal-Trans was there explaining how their engineers deal with birds when they come across a bird nest in the deconstruction of the Oakland Bay Bridge! Through this special open house event, the IBR allowed tours through the bird hospital and we got to see how the volunteers proceed with an bird examination.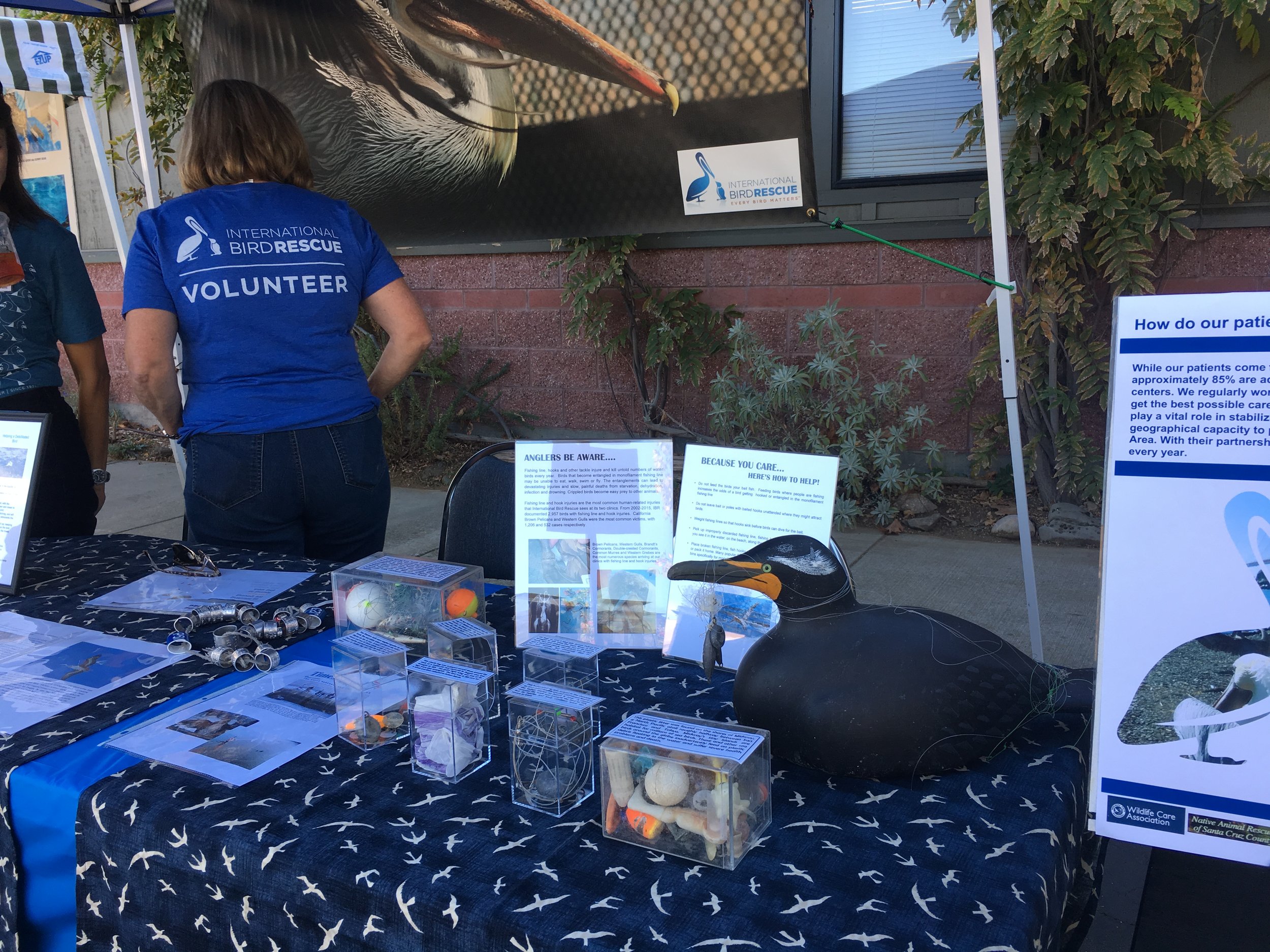 How Dawn works on Oiled Birds
It's better to see it from the volunteers who handle hundreds of birds when birds get contaminated! IBR Volunteer Esther gladly showed us how Dawn works on oil based paint on feathers.
Adopt a Bird through International Bird Rescue
I've actually seen how much work goes into, not only taking care of but returning hundreds of bird back to health, after horrible events like the Mystery Goo in the Bay Area. Volunteers spend hundreds of hours helping these birds recover. The IBR is a top-notch bird rescue organization and have seen the dedication the employees and volunteers have for these beautiful birds.
"Adopt a bird" month is every January, but you can adopt a bird all year long. Don't worry, you won't actually have to adopt a bird and bring it back to health! It is a symbolic way of showing your financial support to the IBR for birds we love like a Murre, a baby black-crowned Night Heron, ducklings, grebes, loons and Heron-Egrets!
Since I always see Egrets when I'm hiking along my local trails, I decided to "Adopt" an Egret and now every time I see one I'm excited to see that bird thriving!
You can also join in on my Social Media, which is updated daily with outdoor activities. Join in on the conversation by leaving a comment below!