Fremont, Fremont, Fremont! As a longtime resident of Fremont I was dying to get hiking in Vargas Plateau Regional Park, a new East Bay Regional District park. I knew of Vargas Plateau but only as a park that I couldn't hike in...only a few have been allowed to hike in the past years through ranger-led hikes.
On Thursday, May 5, 2016 it was finally open to the public! Of course I made plans to get as quickly as possible and I finally was able to step in my very own hometown hills with my family and friends in tow.
A NEW VIEW...
It was very nice to finally hike in the hills I grew up looking at. I loved that I was able to point out grandma's house, the Niles District, Coyote Hills, Don Edwards, Quarry Lakes and the giant salt mound near our church all the way in Newark to my children.
We hiked along the Golden Eagle Trail and Upper Ranch Trail, which is the "back"part of Vargas Plateau. It was great to get a new perspective of our familiar surroundings and it's pretty amazing how different and beautiful known landscapes look from another vantage. The busy traffic of Niles Canyon seemed to disappear, we got a glimpse of how Niles Canyon used to be, and even got to see the Fremont's "Secret Sidewalk" from above.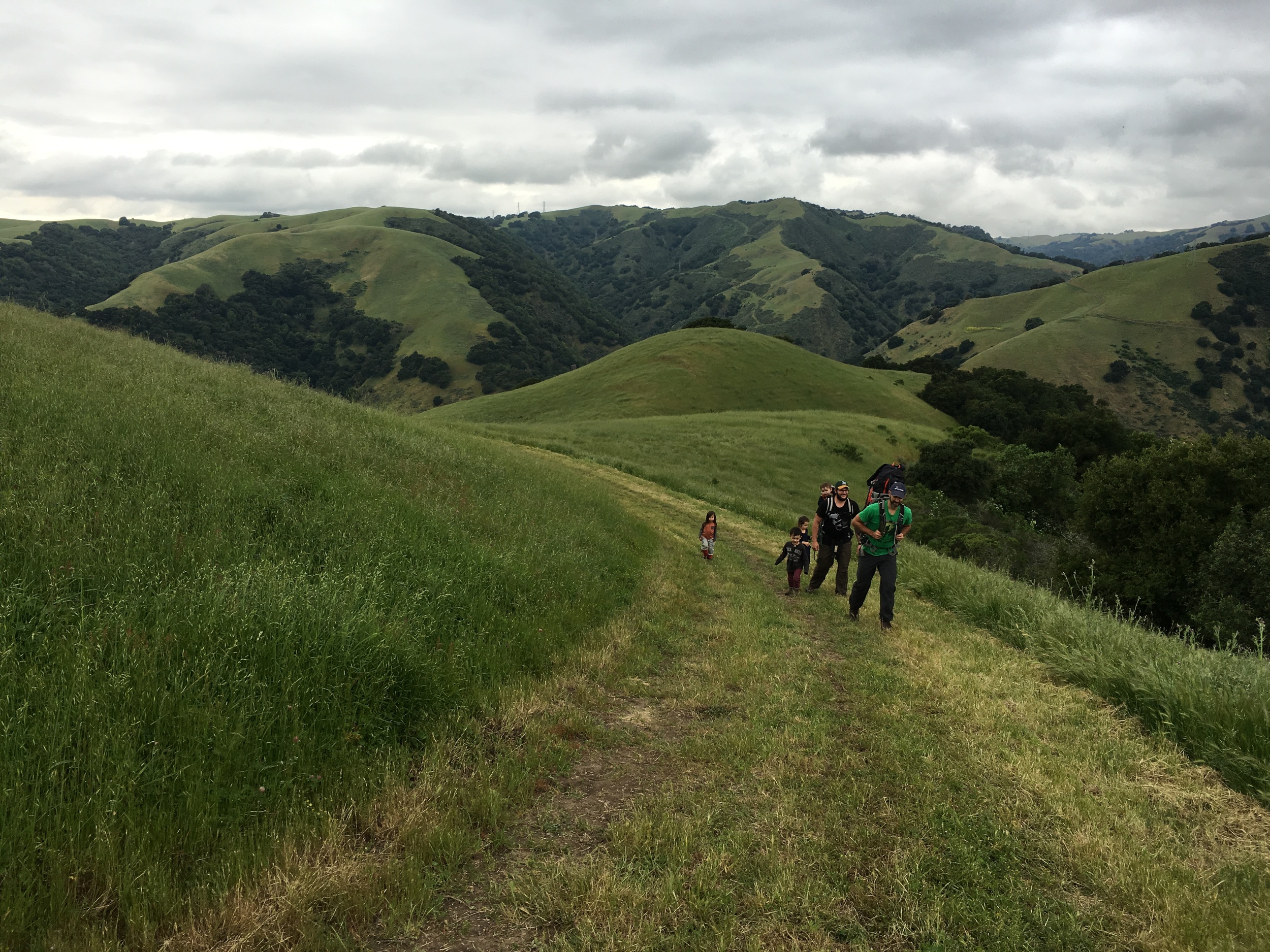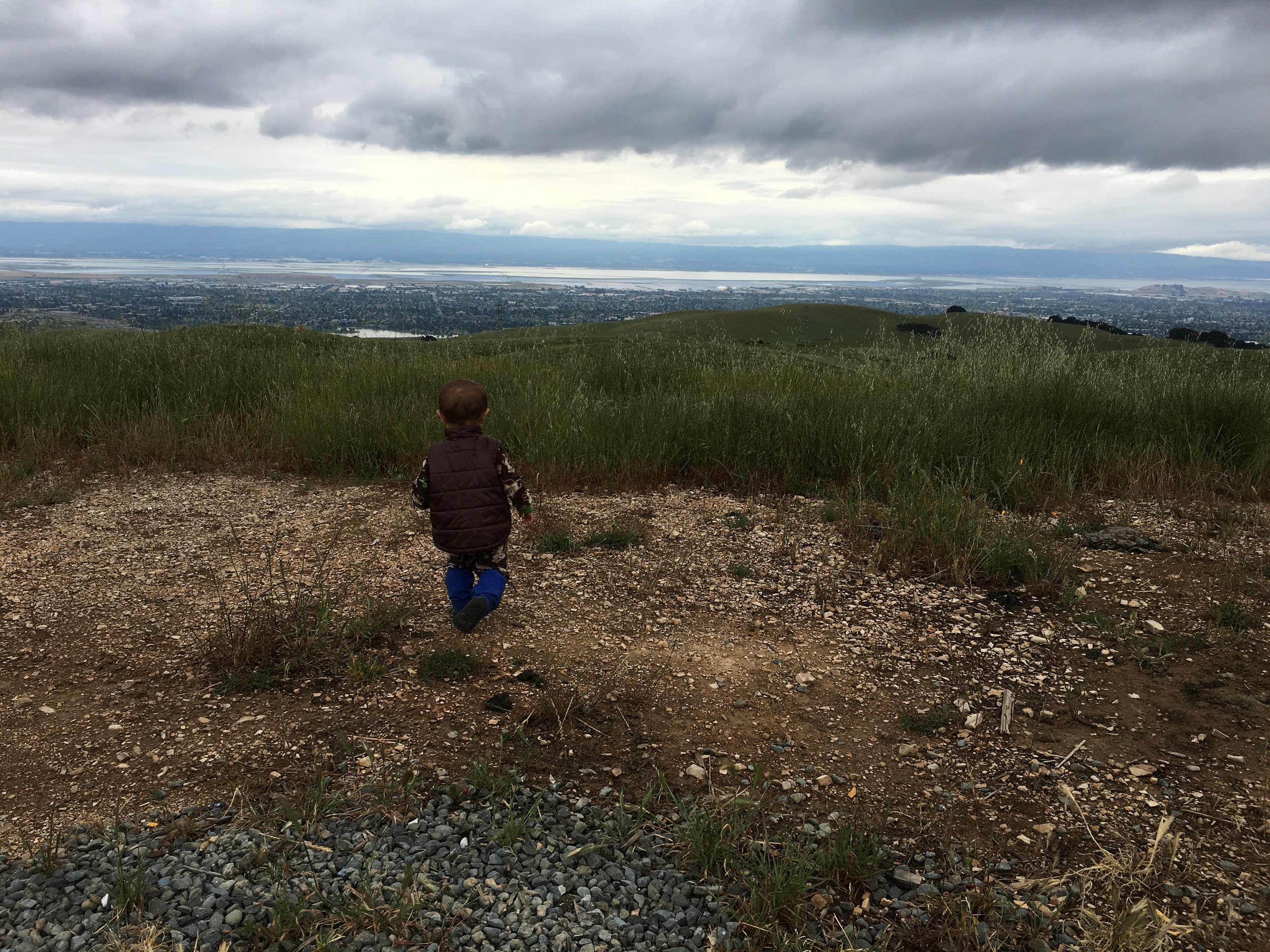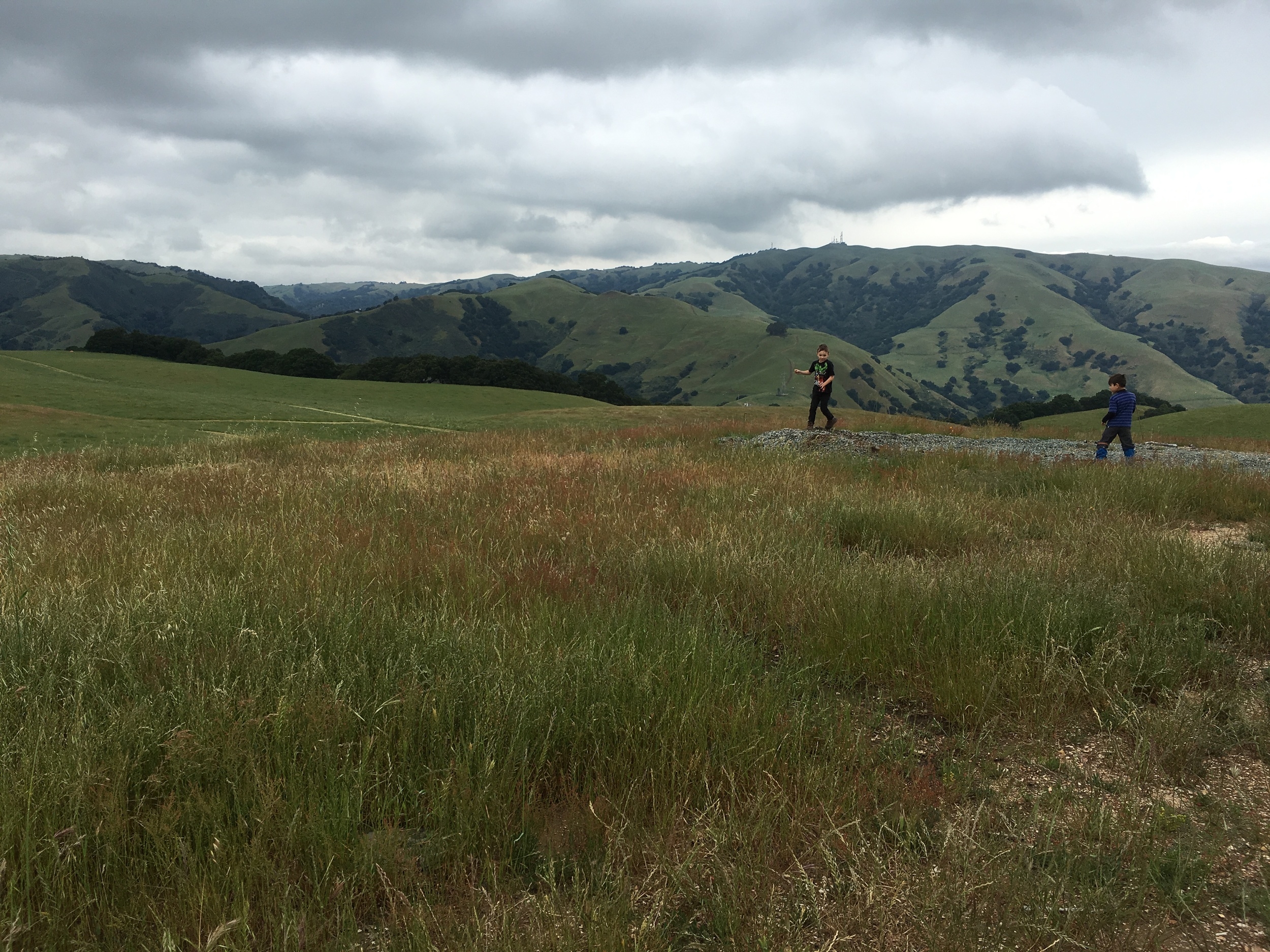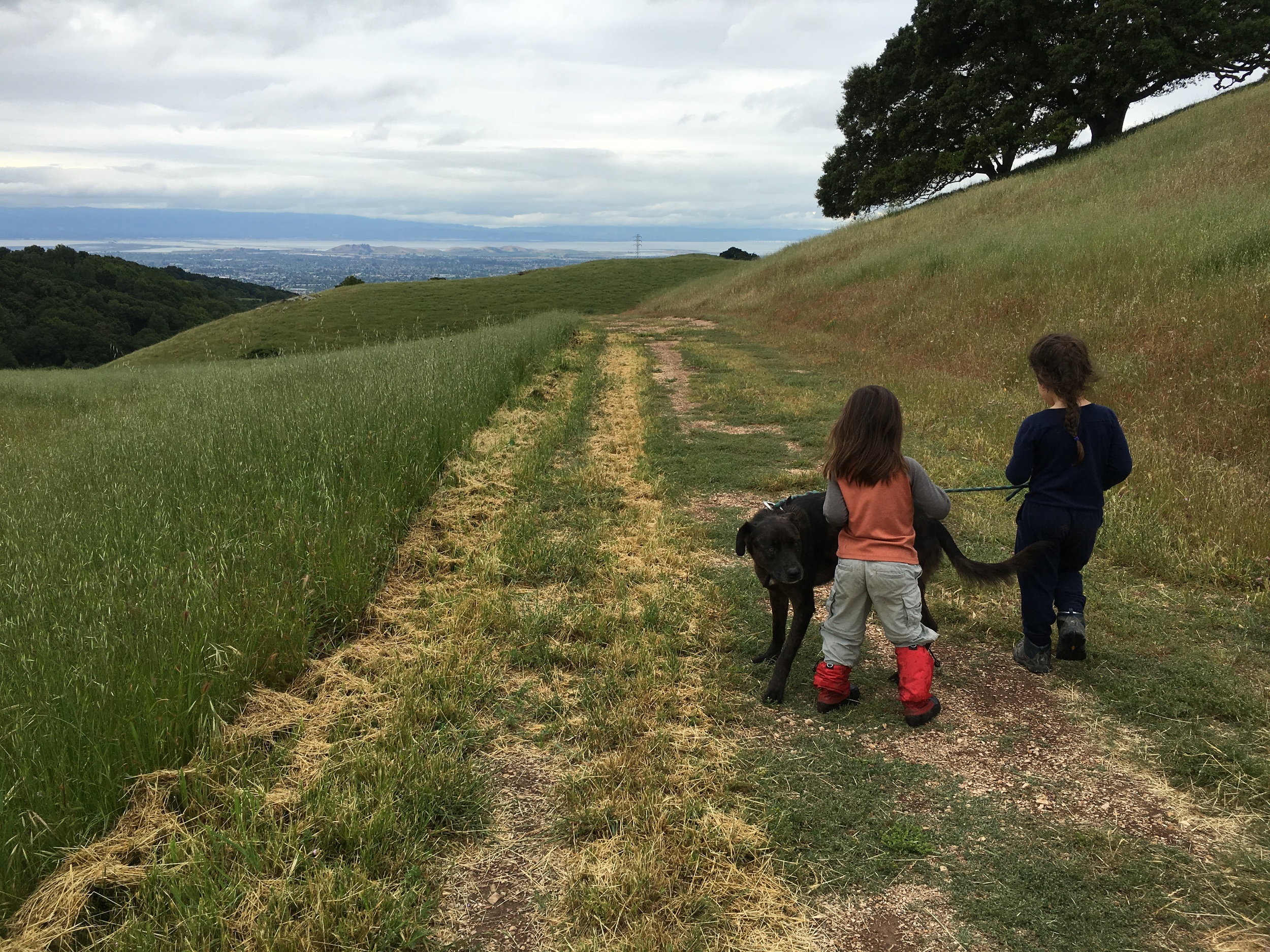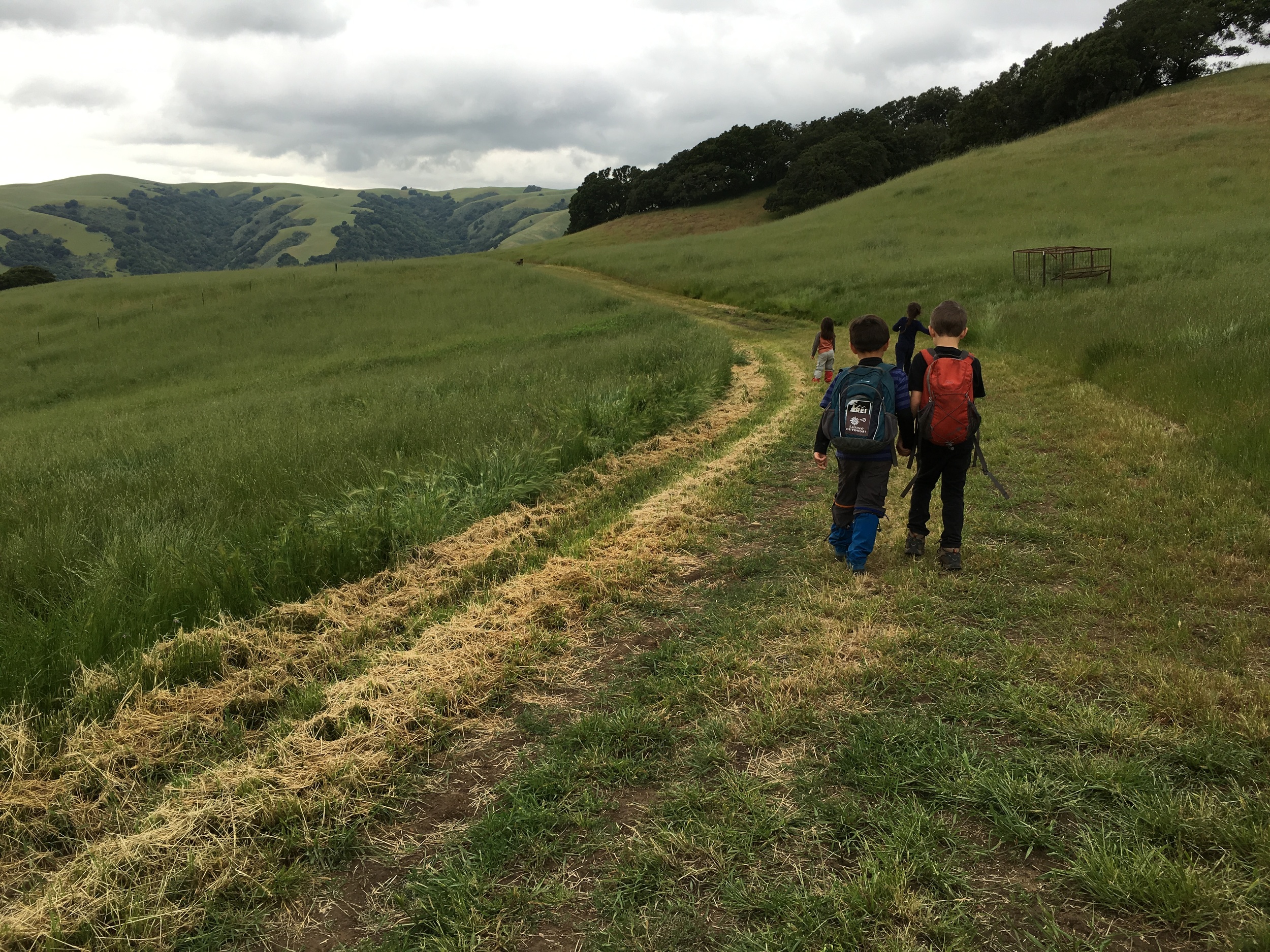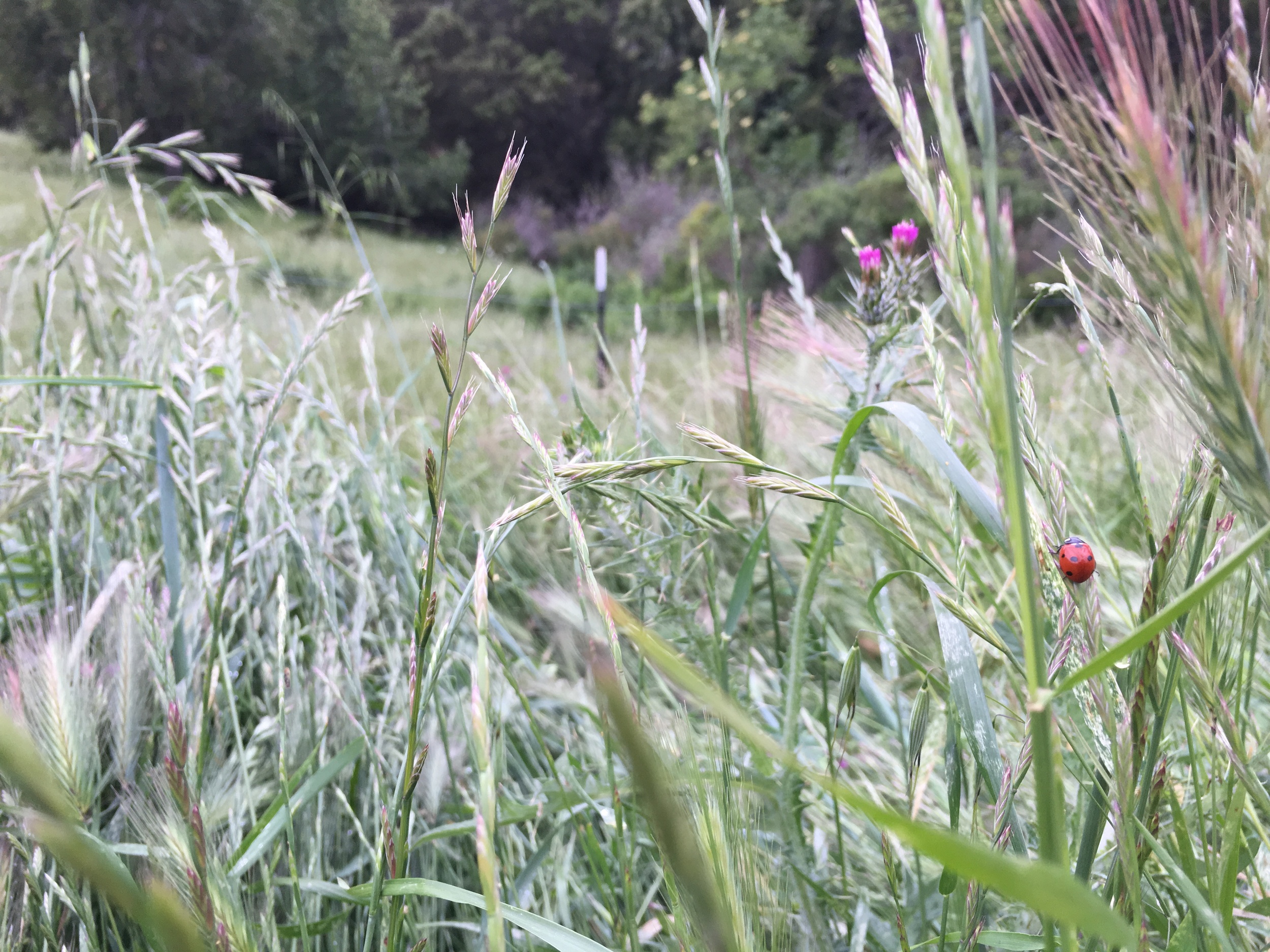 The "View Point" at Vargas Plateau had beautiful 360 degree views of the entire East Bay and was large and flat enough to safely let the kids run around. The kids couldn't get enough of all the ladybugs, fuzzy caterpillars, giant earthworms, and even a tiny frog we found along the trail. It was wonderful to see the children's imagination run wild.
The history of this land has some heartbreak, I always think back to the original inhabitants of this land the Tuibun and Causen (Ohlone speaking tribes) when I'm out in the hills. I am grateful to them and "La Familia Vargas" who were ranchers on this land and who also cared for the land and allow it to now be saved for the future. I can see many future hikes and bike rides with my family at Vargas Plateau. My children can enjoy their new backyard hills and I hope some day my great-great-great grandchildren can as well.
Here are all the details about the park, because I know you are dying to know!
The Park & Trail Situation
Outdoor Activities: There are over 6 miles of hiking, mountain biking and equestrian trails. Dogs are allowed. The trails are primarily wide fire trails.
Trailer Markers: There are trailer markers along the trail but I did not see a trail-head map or paper maps anywhere so make sure you print out a map or take a snapshot with your phone prior to coming up to Vargas Plateau. Depending on your phone service you may or may not have internet access.
Family Friendly: Yes! Don't think it's a walk in the park though (hardy-har-har!) but there are some steep but short sections along the Upper Ranch Trail but then you get rewarded with tired kids and great views.
For those wondering if there is Poison Oak...yes there is some along the the northern section of Vargas Plateau along the Upper Ranch Trail in the "forest" section.
Stroller Friendly: Depends...The trails are large fire roads but since the trails haven'r really been hiked on, the trails are still "grassy" and sometimes have large holes. There are some steep sections around the park. I'm not a big fan of strollers, I'd rather bring a carrier to Vargas Plateau but if you bring a stroller don't plan on going too far.
Water & Restrooms: There is NO WATER here. Bring your own. East Bay hills get really hot in the summer so bring more water than you think you need. There are bathrooms in the parking lot but it is just a pit toilet, there is no sink.
"After Hike"Coffee & Food: We are always in search for coffee and food after a hike, so here are my local recommendations.
Niles District is just down the hill from Vargas Plateau, which contains the wonderful Devout Coffee. Devout tastes extra delicious after a hike and you can even indulge in one of their delicious pastries.
You've burned some calories going up those hills so enjoy a gourmet made-to-order burger at The Counter in "Downtown" Fremont. I'm always itching for a burger after a hike.
That's it people. 24 parking spots, please follow the rules and do not park on Morrison Canyon, Vargas Road, or in private residence driveways. Just on the first weekend alone with the park being open East Bay Regional Park District cited 27 cars. If you've been on Morrison Canyon Road, you know it is a TINY road, and local residents use the road. So even if you think that no one is going to bothered by parking on this road you are wrong. See below....
My two cents on the whole parking situation, you can complain all you want on social media on why the parking lot so small but the matter of fact is there is VERY LIMITED parking so just deal with it. Mission Blvd Park & Ride is very near Vargas Plateau (by 680 and the Mission McDonald's) is a great location to carpool from.
Also try to visit on during the week and not on the weekends, after a rain, or a chilly day. If everything fails and there's no parking head down to quaint Niles, visit my favorite coffee shop, Devout and take a breather.
Vargas Plateau Regional Park: Trip Report Details
Trip Date: May 7, 2016
Mileage: 3.9 Miles
Elevation Gained: 497 ft
Golden Eagle Trail to Upper Ranch Trail
Family-Friendly: Moderate
Hiking Crew: Three Adults, Five Children, Two Toddlers
Hiking Gear: Two Framed Infant Carriers
Snacks: Candy, Kid Energy Bars, Inca Corn