Big River Campground in the Jackson Demonstration State Forest is probably an overlooked campground and I can see why it might be. Our family tends to be spur of the moment road-trippers so we rarely make camping reservations, yet we are able to camp ALL the time. We find places like Big River Campground, which we thoroughly enjoyed.
On our road-trip from San Francisco Bay Area to Portland, Oregon we needed our first campground to be in the Fort Bragg/Mendocino Area. All the campgrounds in the vicinity were reserved except for the campgrounds in Jackson Demonstration State Forest which are walk-up campsites, so we decided to test our luck for an available campground. Let me just say, we almost always get a campground at "First Come-First Serve" campgrounds but I want to make it clear that this isn't a campground to spend a vacation at but a nice place to camp for a night in the Redwoods.
Big River Campground Review
The Pluses – We stayed at was a LARGE and most secluded campsite in the whole campground. The website says there are 5 sites but I counted 6 campsites, which might have been a past camp host campsite? Either way, Campsite #6 was the nicest campsite in the campground and was very close to the North Fork Big River, which was a flowing creek when we visited. A little trail from the campsite took us down to the creek. The large area also allowed for bike riding and playing hide-n-seek within our own campsite.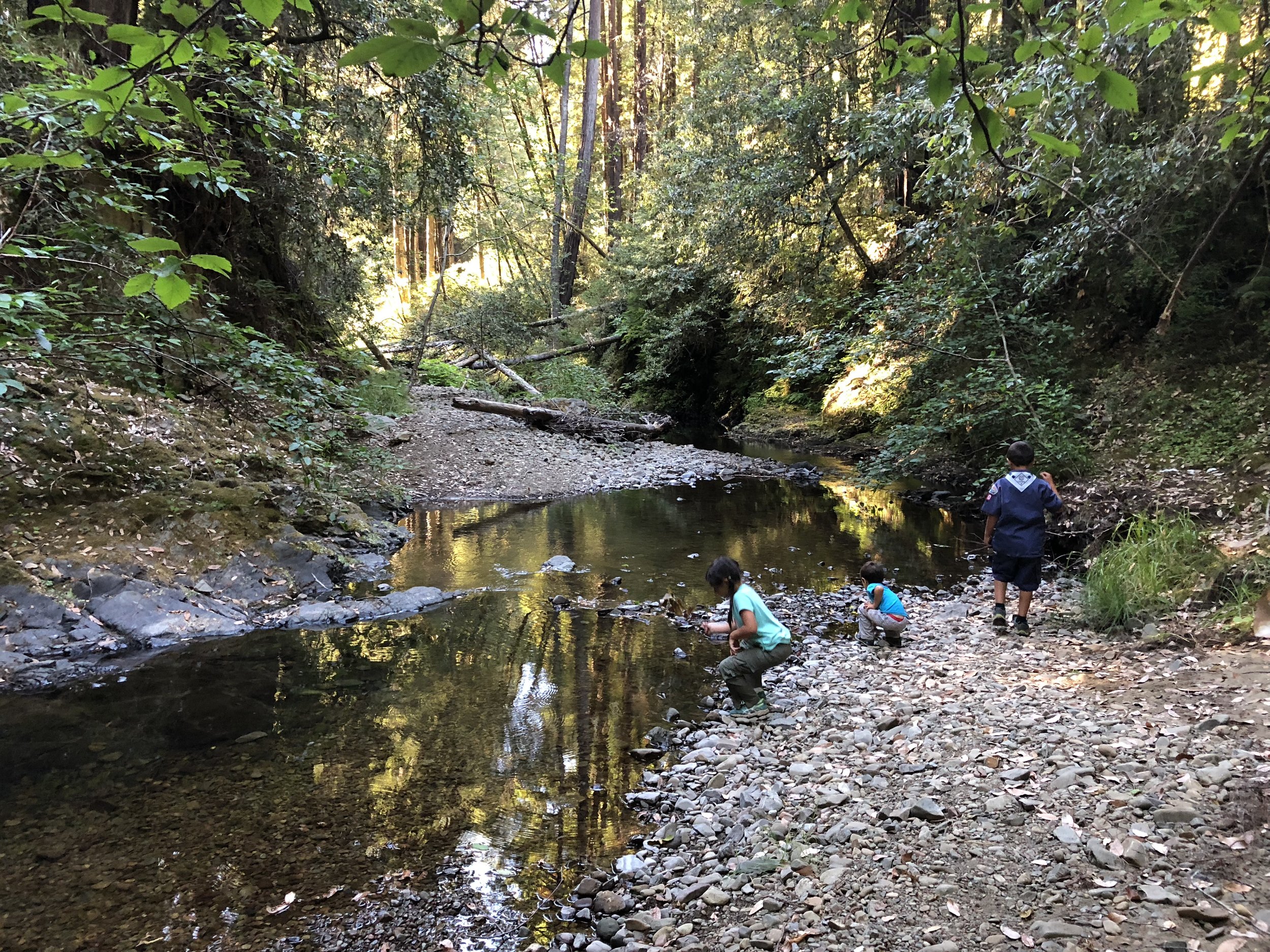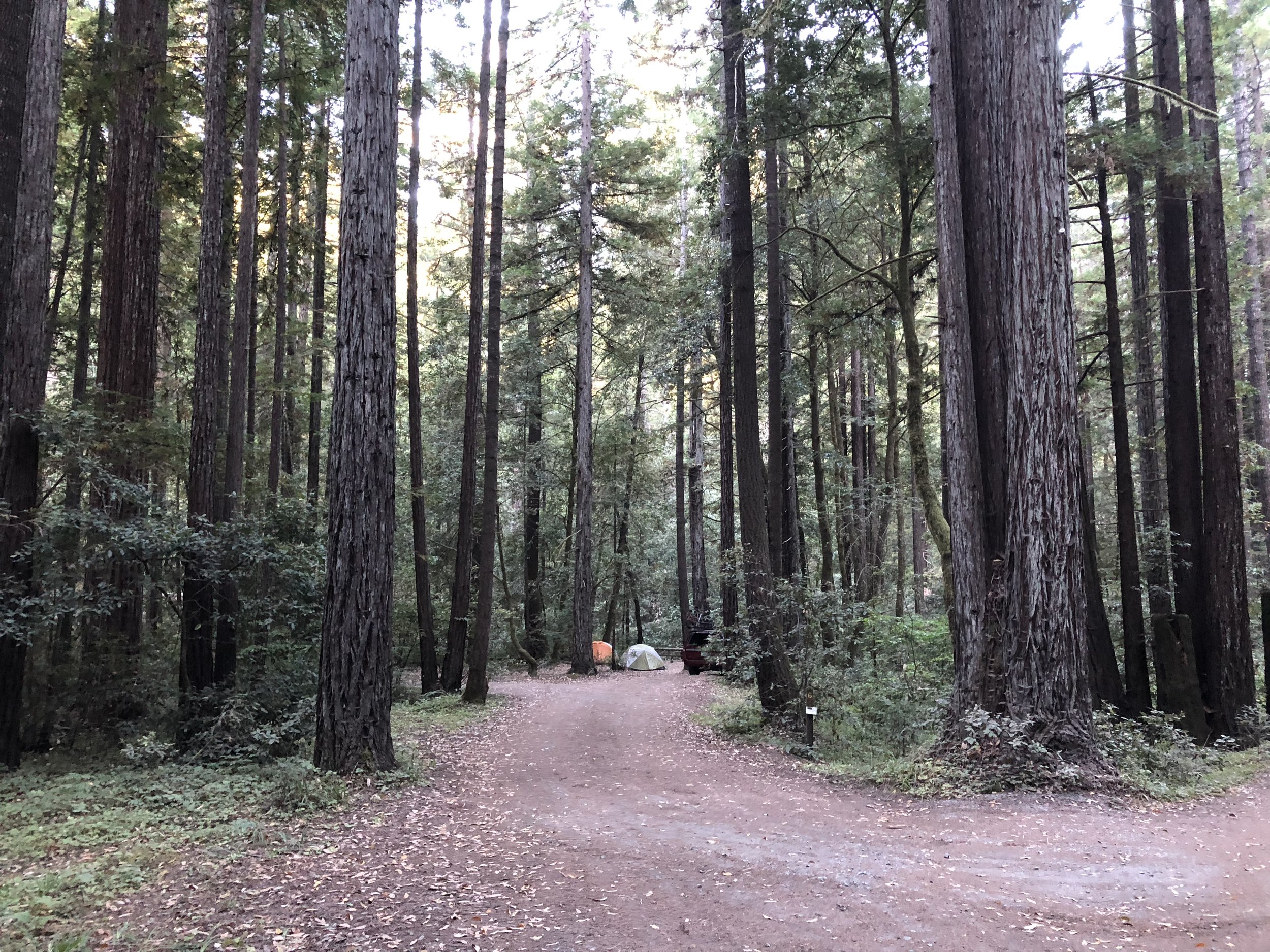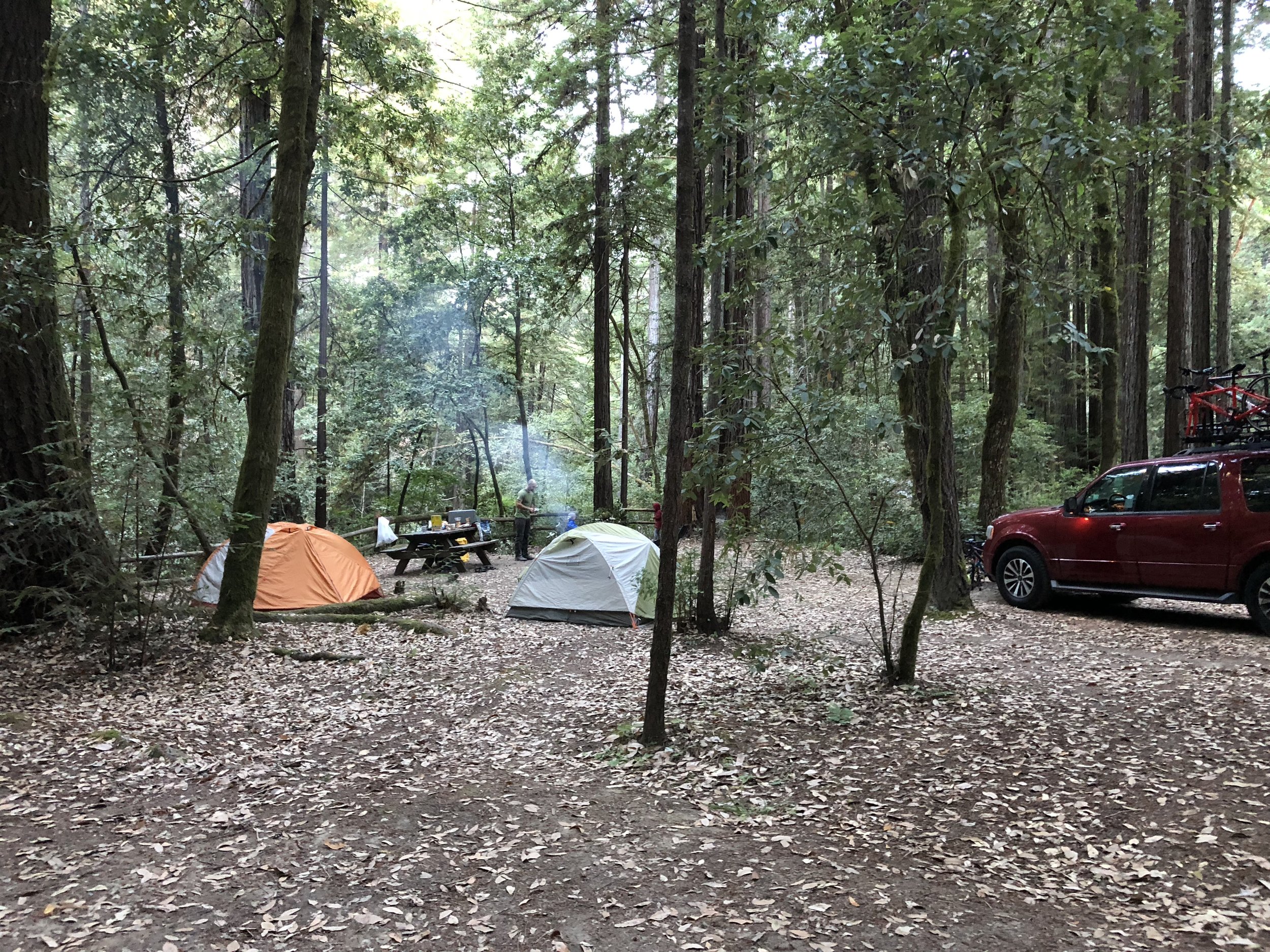 The Minuses – Closeness to the highway has it benefits but cars can be heard driving by all night long. There were signs of bad camping etiquette such as burning plastic and a campfire in the middle of redwood trees, which my son was very appalled by that. Beer bottle caps thrown all around the camp, which lead me to believe that locals might just come to this place to drink since it's not highly monitored.
All in all, Big River is a great cheap campground to spend the night if you are traveling through the Mendocino Area or if you don't want to pay hundreds of dollars for a hotel in Fort Bragg.
Amenities: No Potable/Drinkable Water, no running water in the campground. Bring your own water or filter creek water. Bathroom is a vault toilet. Downed wood can be used for fires and each site has a table a fire pit. There are small trash cans near the bathroom.
Campsite Used: Site #6 - The Largest Campsite in this campground.
Cost: $15 Cash/Check. Self-Registration, bring a blue/black pen.
Time of Year: August 2018/1 night
Reservations: There are no reservations for this campground. First come – First Serve.
You can also join in on my Social Media, which is updated daily with outdoor activities. Join in on the conversation by leaving a comment below!